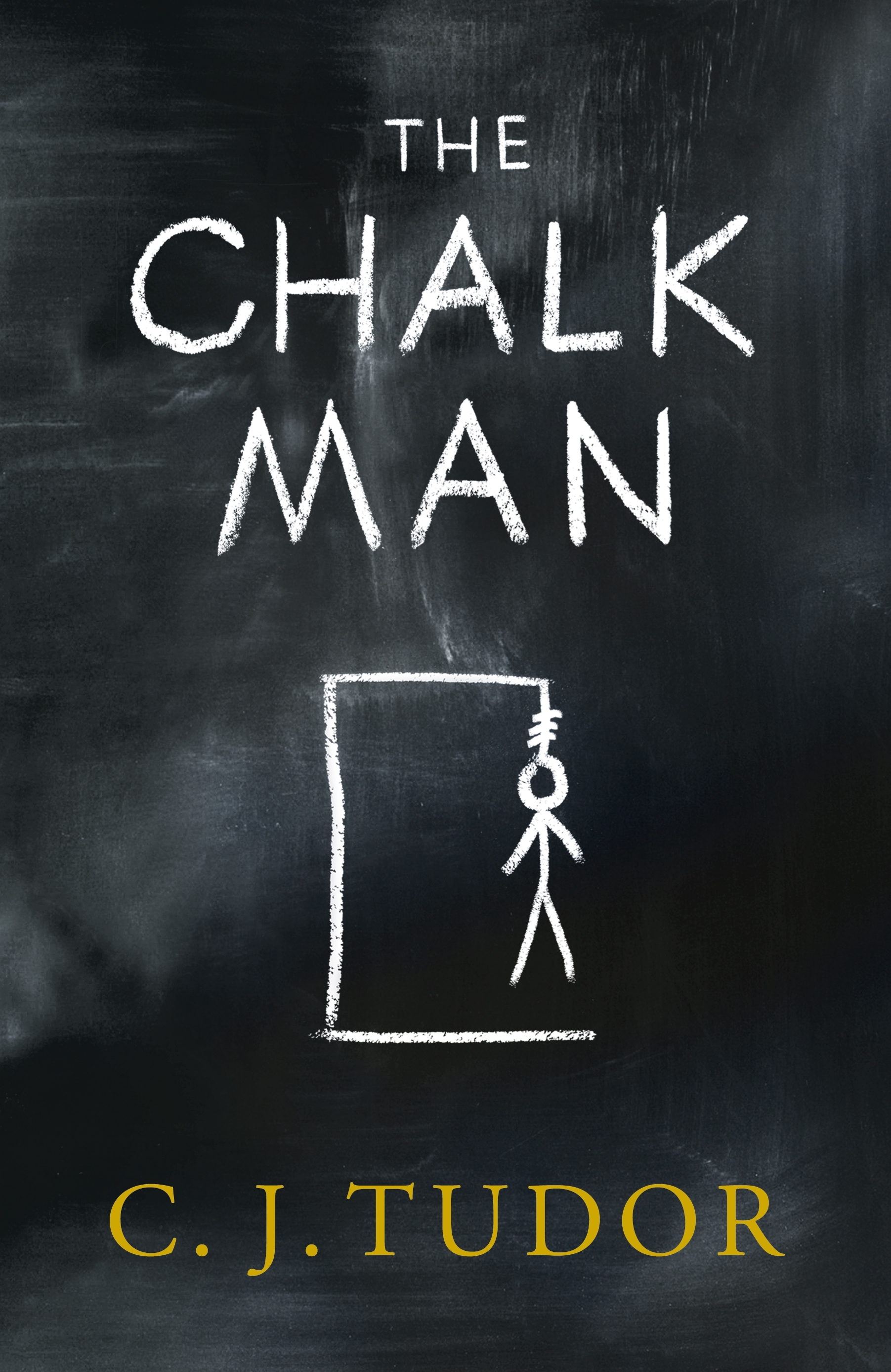 By: C.J.Tudor
Location: FIC TUD
Genre: Mystery, Thriller
"What shapes us is not always our achievements but our omissions. Not lies; simply the truths we don't tell."
In 1986, Eddie and his friends are just kids on the verge of adolescence. They spend their days biking around their sleepy English village and looking for any taste of excitement they can get. The chalk men are their secret code: little chalk stick figures they leave for one another as messages only they can understand. But then a mysterious chalk man leads them right to a dismembered body, and nothing is ever the same.

In 2016, Eddie is fully grown and thinks he's put his past behind him, but then he gets a letter in the mail containing a single chalk stick figure. When it turns out that his friends got the same message, they think it could be a prank--until one of them turns up dead. That's when Eddie realizes that saving himself means finally figuring out what really happened all those years ago.
"C.J. Tudor has written One of the Best Thrillers of the YEAR my friends. If there is one mystery you decide to pick up - it should be this one!!
This book wowed me big time. I couldn't tear myself away. The characters, they felt like friends. Each one vivid, rich, alive... And what the kids discover? All I can say, I don't know how they slept at night.. How it impacts them as adults and what happens to them then? Unbelievable. C.J. Tudor knocked me for a loop. I didn't see it coming. And I tried, believe you, me.
So what else can I tell you? This is a suspense novel you absolutely MUST-READ. If you don't, you are missing out on one of the best mysteries out there.

" Susanne