Can You See Me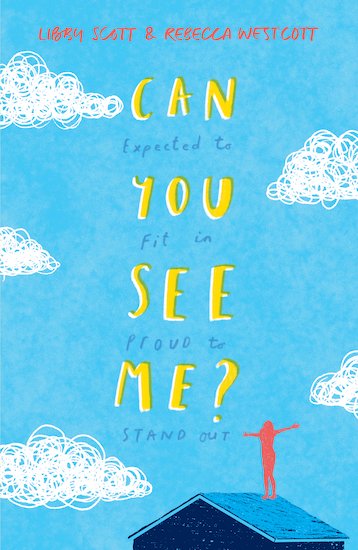 By: Libby Scott and Rebecca Westcott
Location: FIC SCO
Genre: Autism Fiction
Expected to Fit in...
Proud to Stand out.
"There is so much to be discussed in terms of identity and empathy in this novel and it is an inspiration to children and adults, autistic or not. This novel would provide fantastic training for staff within schools or for those working with young people too. Can You See Me! is a stunning and moving insight into the world of a child with autism and an absolute must read." Naomi
Tally is eleven years old and she's just like her friends. Well, sometimes she is. If she tries really hard to be. Because there's something that makes Tally not the same as her friends. Something she can't ignore, no matter how hard she tries: Tally is autistic.
Tally's autism means there are things that annoy her even though she wishes they wouldn't. It means that people misunderstand her and feel frustrated by her. People think that because Tally's autistic, she doesn't realise what they're thinking, but Tally sees and hears - and notices - all of it. And, honestly? That's not the easiest thing to live with.

With moving diary entries written by 11-year-old Libby Scott, based on her own experience of autism, CAN YOU SEE ME? is an authentic, powerful and truly memorable collaboration with esteemed author Rebecca Westcott that will change the way you think about autism.