Crown of Coral and Pearl
By: Mara Rutherford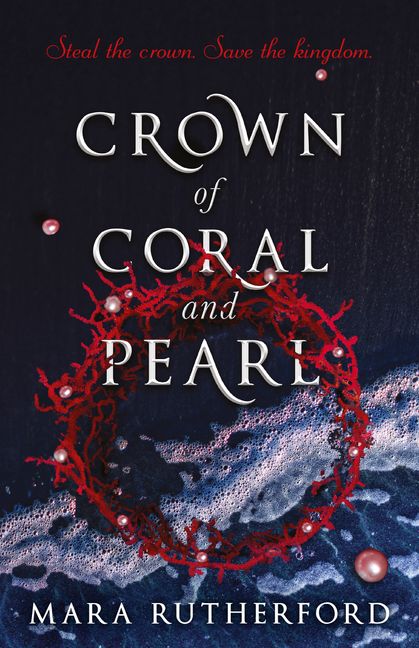 Location: FIC RUT
Genre: Fantasy
STEAL THE CROWN. SAVE THE KINGDOM
"Sorrow is good for the soul, Father had said after the incident, when I had recovered from the pain and sickness but had still not grown used to the feel of the torn flesh on my otherwise flawless skin. "Those who have never known pain or adversity are as shallow as the waves lapping on the shore."

"And what is wrong with being shallow?" I'd asked him.

"What lies beneath the surface of shallow waters? Nothing. It's only when you go deeper that the ocean comes alive. The deeper you go, the more mysteries and surprises await."
Impetuous and outspoken, seventeen-year-old Nor is used to living in her identical twin sister's shadow. As the most beautiful girl in Lakana, Zadie is destined to marry the prince of Ilara, heir to all the ocean realms. Though free from her mother's strict constraints, Nor still feels trapped. Just once, she longs to see Ilara's glittering towers and encounter its dashing prince…

But when Zadie is injured, Nor is chosen to replace her. And she soon finds Prince Ceren is as forbidding and cold as llara, a realm carved into a mountain and devoid of light. Ceren's plans would strip Lakana of its most precious resources—a decree Nor will risk anything to stop. And through Ceren's half brother, Talin, she pursues an even darker mystery rooted in the failing royal bloodline, a murdered queen—and Ilara's sinister secret history.

Now Nor must negotiate the treacherous protocols and insidious deceptions of a dazzling court where lies reign and obsession rules. And discovering her own formidable strength may be the one move that costs her everything: the crown, Lakana and Zadie.