Never World Wake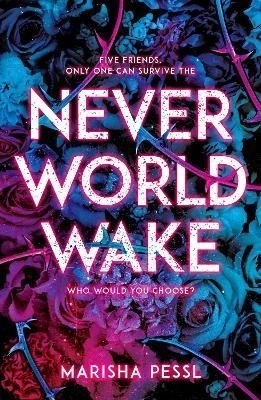 By: Marisha Pessl
Location: FIC PES
Genre: Mystery Fantasy
"Go into this knowing it's an edgy, fast-paced sci-fi thriller about life, mistakes, friendship, horror novels, bumblebee pins, purple owls, raging waterfalls, possible suicide and a lot more stuff all mixed together in a pretty epic story. And enjoy.
" Maxwell
"We are all anthologies. We are each thousands of pages long, filled with fairy tales and poetry, mysteries and tragedy, forgotten stories in the back no one will ever read."
Bee hasn't spoken to her best friends since her boyfriend's mysterious death. Now a year later, she needs to face them. They're beautiful, rich and deadly. She is certain one of them holds the truth about what really happened to Jim.

A whirlwind night leads to a narrowly missed car collision and a sinister man knocking at the door as a storm rages outside, to discover a world shattering message.

As secrets unravel and time backbends, the five friends must make a shocking choice.

Trust no one. Fear everything. How would you vote?

Who will survive the Neverworld Wake?
"The most we can do is hold out our hands and help each other across the unknown. For in our held hands we find pathways through the dark, across jungles and cities, bridges suspended over the deepest caverns of this world. Your friends will walk with you, holding on with all their might, even when they're no longer there."