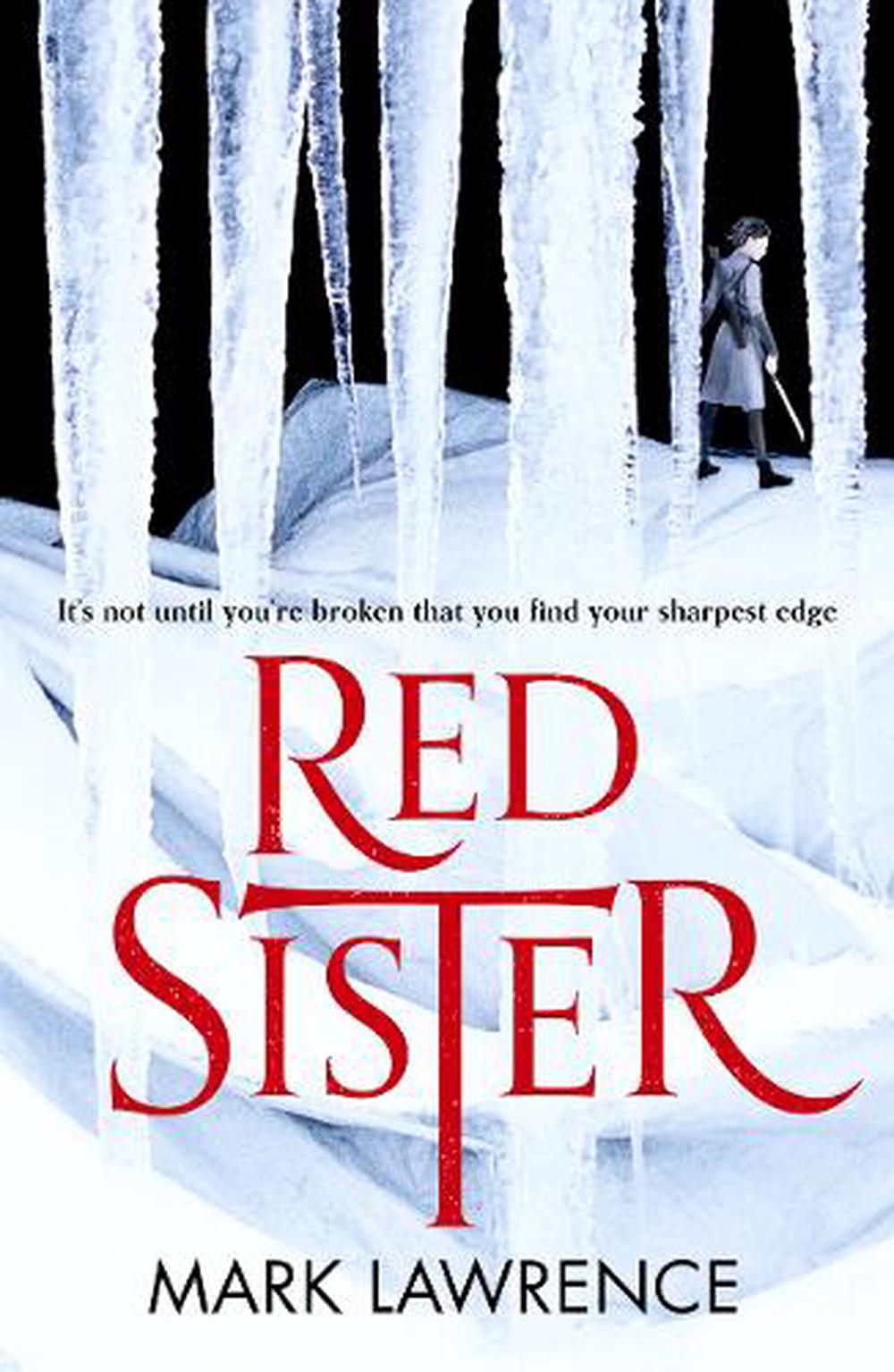 By: Mark Lawrence
Location: FIC LAW
Genre: Fantasy
Series: Book of Ancestor #1
'Really excellent, gritty fantasy - I'm trying to avoid comparison with GAME OF THRONES, but I'm afraid it's right there. But funnier. Very funny indeed' YA and Carnegie-shortlisted author ANTHONY MCGOWAN
I was born for killing – the gods made me to ruin.
At the Convent of Sweet Mercy young girls are raised to be killers. In a few the old bloods show, gifting talents rarely seen since the tribes beached their ships on Abeth. Sweet Mercy hones its novices' skills to deadly effect: it takes ten years to educate a Red Sister in the ways of blade and fist.
But even the mistresses of sword and shadow don't truly understand what they have purchased when Nona Grey is brought to their halls as a bloodstained child of eight, falsely accused of murder: guilty of worse.
Stolen from the shadow of the noose, Nona is sought by powerful enemies, and for good reason. Despite the security and isolation of the convent her secret and violent past will find her out. Beneath a dying sun that shines upon a crumbling empire, Nona Grey must come to terms with her demons and learn to become a deadly assassin if she is to survive
"Red Sister is the first in the Book of the Ancestor series, by British author, Mark Lawrence. In the world of Abeth, Nona Grey is given to Giljohn, the child-taker, by the village that doesn't want her. After some months travelling in a cage of children, she is purchased by Partnis Reeve, the Caltess fight-hall owner in the city of Verity. That each of these changes is a genuine step up from the last says much about her village. When she is about to be hung without trial, the Abbess Glass plucks her from the gallows, taking her to the Sweet Mercy Convent to be trained as a nun.
As a novice, Nona will undergo years of training, while her gifts and talents are assessed. The ultimate path she follows will depend on these, and if she is skilled in armed and unarmed combat, she may become a Martial Sister (Red Sister). But before Nona even arrives at Sweet Mercy, she seems to have stepped on some influential toes, toes of the rich and vengeful. More than one attempt is made to remove her and, as these are no sedate, non-violent nuns, quite a bit of bloodshed ensues.
Lawrence begins his tale with a prologue that entices the reader to read beyond the first book, reinforcing that halfway through with another intriguing piece. As the reader follows Nona's journey, Lawrence seamlessly builds his fascinating world, throwing in twists and red herrings to keep the tale interesting, before building to a dramatic climax. He kindly includes at the beginning an author's note that can be referred to for information about characters and their world. Fans will look forward to Book Two, Grey Sister. Clever and original. " Miriam
"A book is as dangerous as any journey you might take. The person who closes the back cover may not be the same one that opened the front one. Treat them with respect."
"Your death has not been waiting for your arrival at the appointed hour: it has, for all the years of your life, been racing towards you with the fierce velocity of time's arrow. It cannot be evaded, it cannot be bargained with, deflected or placated. All that is given to you is the choice: meet it with open eyes and peace in your heart, go gentle to your reward. Or burn bright, take up arms, and fight".