By: Tamsyn Murray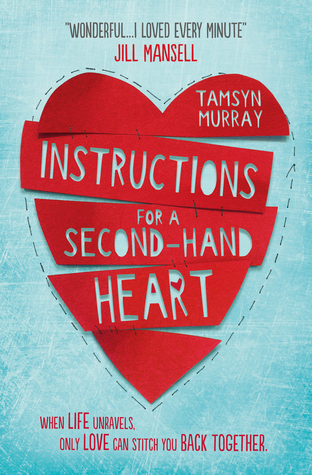 Location: FIC MAN
Genre: Young Adult -Medical story with a bit of romance
"Wonderful....I loved every minute" Jill Manse
ll
This is a story about facing the future no matter how frightening. This is a story about healing your heart, no matter how much it hurts
Jonny isn't like "normal" teenagers. Every day he wakes up in hospital, kept alive by a machine. Every day he wonders if this is the day they'll find a donor match for his heart. Every day he wonders if this is the day he'll die.

Every day, Niamh fights with her "perfect" brother Leo. Every single day, Leo wins. Every day, Niamh dreams of a life without Leo. But all that changes on the day of the accident: the day EVERYTHING falls apart.
The book follows Jonny, a teenage boy who's never had a real childhood because he's spent most of his life in hospital due to some severe cardiac issues, and Niamh, a girl whose life gets knocked inside out when her twin brother Leo meets with a fatal accident. Their lives suddenly become entwined when Jonny becomes the lucky patient who receives Leo's heart.