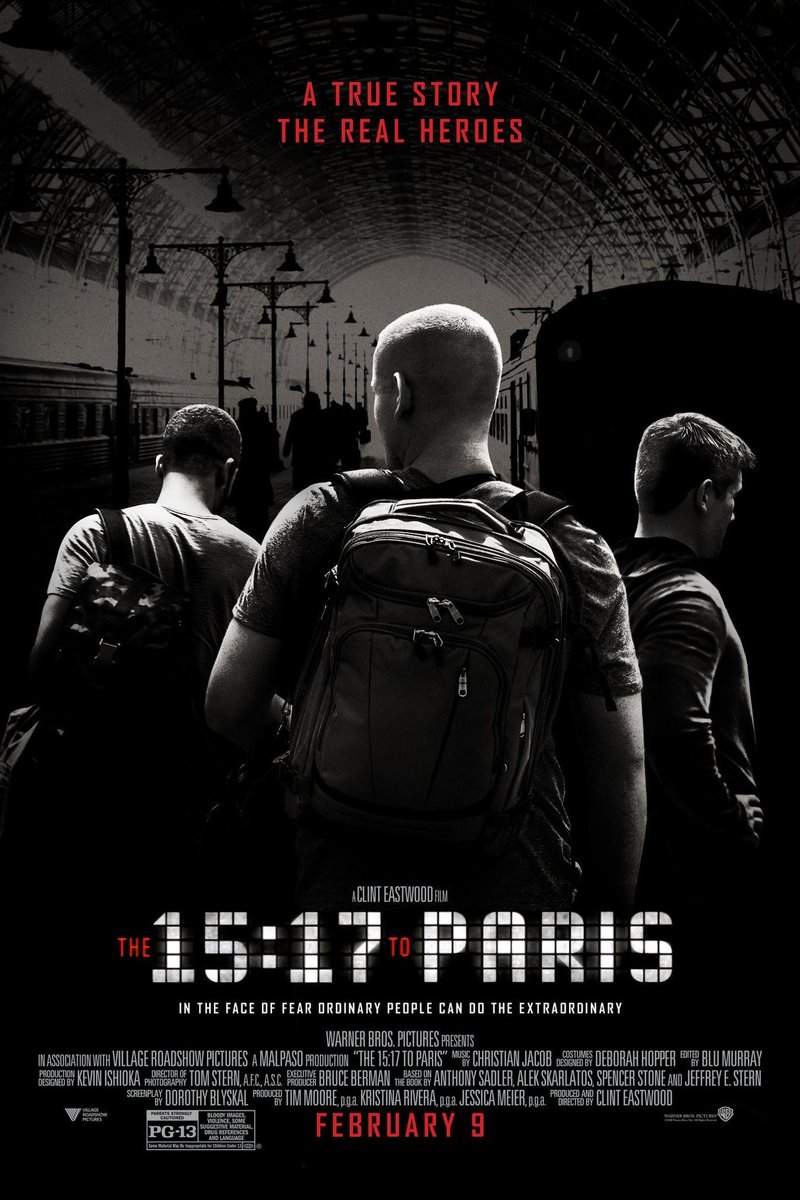 By:Four Heroes
Location: NF 920- Movies
Genre: Real amazing true story of crazy bravery
The 15:17 to Paris: The True Story of a Terrorist, a Train and Three American Heroes
'Because of their courage, because of their quick thinking, because of their teamwork…a lot of people were saved and a real calamity was averted. They represent the very best of America, American character and you know, it's these kinds of young people who make me extraordinarily optimistic and hopeful about our future.'
Barack Obama, President of the United States
The 15:17 to Paris is the amazing true story of friendship and bravery, and of near tragedy averted by three heroic young men who found the unity and strength inside themselves when they – and 500 other innocent travelers – needed it most.
It's just like any other train ride to Paris-until it isn't. When three American soldiers discover a terrorist plot on their train, it quickly becomes obvious that they will need to rely upon their training in order to thwart the plot before the lives of 500 people are in peril. A routine trip through Europe has transformed into anything but a vacation when these men are tasked with the unthinkable-stopping a heinous act in its tracks.
Their friendship was forged as they came of age together in California: going to church, playing paintball, teaching each other to swear, and sticking together when they got in trouble at school. Years later, that friendship would give all of them the courage to stand in the path of one of the world's deadliest terrorist organisations.