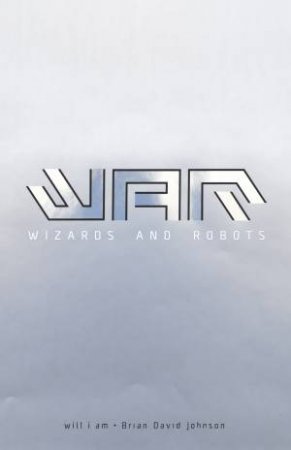 By: Will.I.Am and Brian Johnson
Location: FIC WIL
Genre: SCI FI/Fantasy
"We're from the projects - East L.A. On welfare the majority of our lives. A lot of my friends are dead and in prison, just like any urban person that comes from areas like I'm from. But my grandma was super-grandma. Ain't nobody mess with our family in my neighborhood because everybody loved my grandma. She was the one that prayed for everybody. We were one of the first families in the projects. And I moved them out. Music allowed me"
Who would have thought- that Will.I.Am would write a book!
When you read his bio- it will not surprise you at all. he is The Man!!
William James Adams Jr., known professionally as will.i.am, is an American musician and actor. He is best known as a founding member of the hip hop group The Black Eyed Peas. Will.i.am has also released four solo albums.
Born:
15 March 1975 (age 43 years),
Full name:
William James Adams Jr.
When a young man breaks into her home claiming her life is in danger, Ada Luring's world changes forever. Geller is a wizard, on the run from his father's hidden clan who want to kill Ada and her mother. Sara Luring is the scientist who will create the first robot, the wizards' age-old foes.
But a robot has travelled back in time to find Ada, and will lay everything on the line to protect her, as she may just be the key to preventing the earth's destruction in the future.
Ada, Geller and the robots must learn to work together to change the past and secure the future. But they don't have much time before a mysterious enemy launches its attack on Earth...
"Robots destroying medieval castles, wizards hiding for centuries in caves, time travelling robots protecting the planet from aliens from another universe - welcome to the mind of the multi-talented will.i.am. It shouldn't work but somehow it does.

It's a competent and complex sci-fi adventure story that I would highly recommend to all who are interested in wizards, robots, technology and the like.

"- Julie- Goodreads.com